GAS IT - The UK's Largest Refillable Gas Systems Provider for the Motorhome, Caravan, Catering, Farrier & Road Repair Industries.
'GAS IT, The OEM brand that the Manufacturers you know use'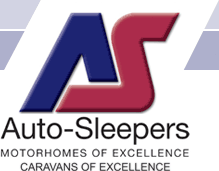 All of the above companies, plus many more, have chosen to fit Genuine GAS IT Developed OEM Products on their own Vehicle production lines.
GAS IT is the UK's Largest Trade and Retail Distributor of Self Refillable R67 & EN1442 Gas Tanks and Gas Bottle Equipment for many industries and market sectors like Commercial, Catering, Motorhomes, Caravan &, Road Repair. Not only do we sell GAS IT products but we offer inhouse services which strengthens our market sectors like Refillable Gas System Design, System Development, Testing and one off or multiple parts Manufacturer - All handled in house here at GAS IT in North Wales. We even offer full product, competency and installation training by our own in-house training department, using the latest Refillable Gas Solutions training area, plus we also offer onsite training at your own place of works.
At GAS IT, we don't sell Freestanding bottles.
All GAS IT bottles are a fitted product and not designed to be filled freestanding - visit our Freestanding gas bottle section by clicking here to get full clarification on how all GAS IT bottles comply with the 2016 revised UKLPG User Information Sheet 026, which is aimed at refillable gas bottles that are removed from the vehicle and filled when freestanding on the ground.
GAS IT's Latest LPG Products
Fillpoint Filter Product - the Direct Gas In Filter ( DGI ) ©

Spare Wheel Shaped Vapour Tanks

Quick Fit, Feet Mounted Vapour Gas Tanks
Al-Ko Chassis Brackets

Fiat, Citroen, Peugeot, Ford

Vehicle Specific Tank Mount Chassis Brackets

LPG Fill & Purge Gun from a Standard Propane Bottle
Here at GAS IT we supply our GAS IT refillable products directly to the factories of many major companies like Auto-Sleepers, Auto-Trail, I H Motorhomes, Wildax, Vantage and many others, who fit our refillable gas tanks and refillable gas bottles and accessories on their New Vehicle production lines, so with GAS IT you can be assured of quality and factory specification products when buying any GAS IT branded items from us or any of our UK and Worldwide GAS IT Dealers.
GAS IT, not only hold more sizes and more quantities of Refillable Vapour tanks and bottles than any other UK & European company, we are also STAKO's only factory direct UK vapour tank supplier, meaning we are the only refillable gas tank company in the UK who can offer full factory direct bought product and factory direct backup, not available from grey product importers. So for peace of mind all our GAS IT branded tanks, sold by us and our many GAS IT dealers in the UK & Europe are the only ones that come with Factory direct supplied product warranty anywhere - FACT!
For factory Gas tank advice on Auto Sleepers, Autotrail and many other OEM fitter of GAS IT Products please feel free to get in touch with us.
For Free, Friendly Refillable Product Advice from the Market Leaders in Refillable Gas Systems, call one of our GAS IT Sale's Team on - 01286 832443
We are Stako's only UK factory direct vapour tank Distributor - We order tanks for the UK, with the correct UK and EU specification's - so if your tank's not branded GAS IT, then it's a Grey import.
What you see is what you pay. All retail prices on our GAS IT Webshop include vat and we don't charge extra for PayPal or credit cards.