Welcome to the GAS IT Webshop - Motorhome, Caravan, Catering, Farrier & Road Repair Industry Gas Equipment Manufacturer, Designers, Suppliers & Training Company
'GAS IT Refillables, The OEM brand that the Manufacturers fit.'
We are now close to spend time with our Families over the Christmas Holiday Period, but our webshop is still open.
Any webshop purchases made during Christmas, will be shipped our from us promptly on the 5th January when we return back to work.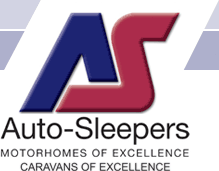 Local Rate Sales Line :- 0845 230 1819
Check out our latest, UK specification vapour tank's in 20 ltr, 25 ltr, 30 ltr & 38 ltr range with welded mounting feet directly on the Tanks .
Only available in the GAS IT range of vapour tanks.
We are Stako's only UK factory direct vapour tank Distributor - we order tanks for the UK, with the correct UK and EU specification's - so if your tank's not branded GAS IT then it's a Grey import.
GAS IT's shipping only £6.00, no matter how much you buy. *
All our prices already include VAT.
We never hide Credit Card or PayPal Charges till the end - All our Costs and Charges are included in our clear, low prices from the start.
GAS IT is the UK's Largest GAS IT Trade and Retail Distributor for Commercial, Catering, Motorhome, Caravan, Road Repair & Industrial Refillable Gas Equipment as well as being Designers, Developers, a Testing house and Manufacturer - All in house, here at GAS IT in North Wales. We even offer full product, competency and installation training in house or on site.
GAS IT is THE only Direct Equipment supplier to the factories of Auto-Sleepers, I H Motorhomes, Wildax, Chameleon and many others who fit our refillable gas tanks, refillable gas bottles and accessories on their New Vehicle production lines so you can be assured of quality and factory products when buying GAS IT branded products.
Here at GAS IT not only do we hold more sizes and more quantities of Refillable Vapour tanks than any other UK & European company but we are also STAKO's - the vapour tank manufacturers, only factory direct UK vapour tank supplier, meaning we are the only refillable gas tank company in the UK who can offer full factory direct bought product and factory direct backup so all our GAS IT tanks are the only ones that come with UK direct supplied product warranty - FACT!
* £6.00 for UK Mainland and Lowland Scotland only, extra charges apply for all other locations - contact us first and see delivery info below