Do you have any questions before or after buying a GAS IT system? Well, you've come to the perfect place to get them answered.
Here at GAS IT, we have 2 easy methods of getting you the information, help and support you want 24 hours a day, 7 days a week without the actual need to call anyone.

The first place to look before or after buying any refillable gas bottle or gas tank system is on our very popular GAS IT YouTube page. The GAS IT video's 'paint a thousand words' and cover many topics, from how to tighten up an olive to 'what do I need when ordering a GAS IT tank or gas bottle kit'. The GAS IT YouTube page is continually growing with content so it's worth popping back every now and again to see what's new.
To visit our YouTube site click Image below.

The next place to go to answer your questions is our GAS IT knowledge base, where we have many interactive answers to your questions. The GAS IT knowledge base grows automatically by using your questions and our answers which builds the knowledge database.
To visit our GAS IT Knowledgebase and Technical support ticket system click the bottle image below.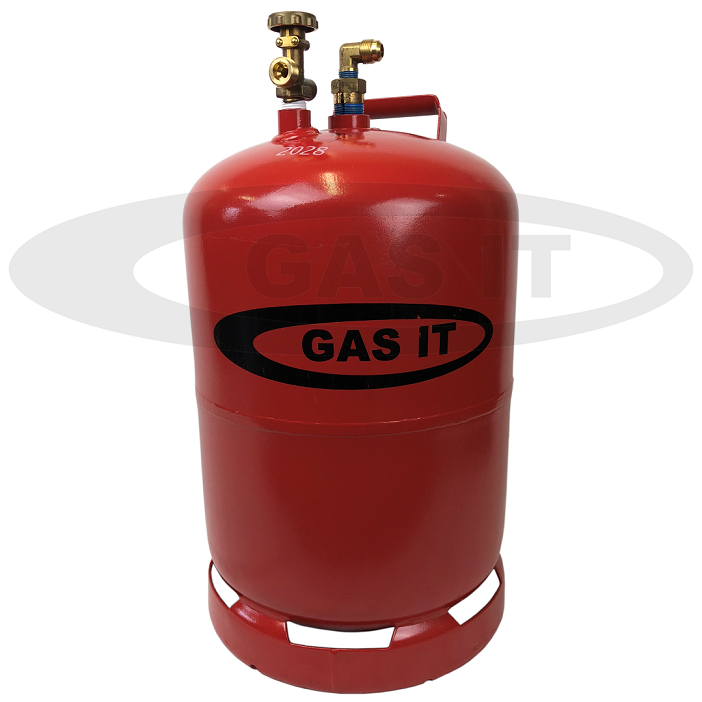 GAS IT Ticket System 
Should you have a specific question you can contact our GAS IT HQ Technical support department via our easy to use GAS IT Technical Support Ticket System. The GAS IT Technical Support Ticket System is a simple system to use and offers control for yourselves and GAS IT's Technical Team plus being independent of an email system no one suffers any email's being lost due to incorrect spam filtering.
This 'GAS IT Ticket System' allows both parties to keep a track of any technical questions you have now and in the future and it's all in one easy to find location that you can keep coming back to as many times as you want. The ticket system also allows pictures and files to be easily uploaded.
The GAS IT Technical Support Ticket System is technology and security conscious. It works by sending over your questions to our Team here at GAS IT H.Q. Once you've submitted your questions, it will send you a notification by email confirming that we have received it. And when we answer your questions it again notifies you by email that we have done. Don't forget as its fully independent of any email system you can come back and log back into your Ticket (s) as many times as you want.
So, to get started simply click the technical support link above, then click 'Submit a question ticket', fill in the required sections, even add a picture or two if need be, then we'll do the rest. If you have submitted a support ticket anytime in the past and want to keep track of it at any time, you can always click the 'view existing ticket' button. 
Please note that with the ticket section there might be a delay in our replying during busy times of the year or due to staff being away on business with no internet access. Please bear with us should there be a delay.