Welcome to the GAS IT Webshop by FES Autogas Ltd - Motorhome, Caravan, Catering, Farrier and Road Repair Industry Gas Equipment Supplier - ALL PRICES ALREADY INCLUDE VAT!
We are the UK's Largest GAS IT Trade and Retail Distributor for Commercial, Catering, Motorhome, Caravan, Road Repair & Industrial Refillable Gas Equipment Suppliers as well as being Designers, Developers,Testing house and Manufacturer all in house at GAS IT, here in North Wales. We even offer full product, compantancy and installation training in house or on site.
GAS IT 11kg refillable Special Offer Upgrade.
If your thinking of buying a 11kg refillable gas bottle then this is the deal of the century!
We have a great new offer where we are upgrading every retail sale of our standard 2 hole 11kg ( 26.5 ltr ) GAS IT bottles to the top of the range 11kg ( 27 ltr ) GAS IT 4 hole bottles at no extra cost to you for a limited time.
Our 11kg ( 27 ltr ) GAS IT PLUS usually RRP at £190.16 - with the upgrade offer they are just £131.72 inc Vat
Our GAS IT Plus bottles have many more features than the standard refillable Bottles and they even allow a fully remote LED Contents gauge that works on the float inside the bottle, to be bought seperatly so you can see how much gas you have in the bottle anywhere inside your vehicle.
This offer of a free 11kg upgrade to a 11kg GAS IT Plus is not just for retail purchases made on our GAS IT webshop, you can place the order via phone, email or fax direct to us at our GAS IT sales office.
Offer lasts until stock of special offer GAS IT Plus 11kg bottles are gone!
Click here for the direct link to our 11kg GAS IT Plus bottle to check its sizes and specifications - http://www.gasit.co.uk/index.php?_a=product&product_id=74
GAS IT is THE Direct Equipment supplier to the factories of Auto-Sleepers, I H Motorhomes, Wildax, Chameleon and many others who fit our gas tanks, bottles and accessories on thier production lines.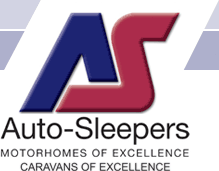 All GAS IT retail webshop sales over £150 inc VAT come with free delivery!
Here at GAS IT we hold more sizes and more quantaties of Refillable Vapour tanks than any other UK & European company - FACT!
Please note that whilst other sites prices might seem cheaper they don't always include VAT - All our prices on this webshop already includes the VAT in the prices you see, and when you checkout we give you a clear VAT breakdown which again proves our Pre VAT prices are noticebly cheaper than any other UK company.
All our GAS IT Self Refillable Gas Bottles and Underneath mountable Vapour Tanks bought on this webshop, come with a FREE GAS IT leak detection fluid to allow you to continually check your install month after month - direct from the UK's refillable horizontal market leader - GAS IT
We are very pleased to be RGSA ( Refillable Gas Systems Association ) approved Reseller Members.
Orders received by us before 2.30 pm are usually shipped same working day, but if your order is urgent, please do call our office once you have placed and paid for the order on this webshop to confirm we have received it.
We only ship to UK addresses but we do have GAS IT Distributors in many European countries so please contact us for their details.
Have you visited the GAS IT Forum? If not head over once you've finished here to see what information and help there is with your products, fitting, specifications. Its Free to Join and use.
Click here - www.gasit.co.uk/forum
If you have any question please feel free to email us or call our office on 01286 882097 Monday to Friday 9am to 4.30pm
Don't forget, all the prices on this webshop already includes VAT at 20%