Hi, I'm here to help you find your local GAS IT dealer.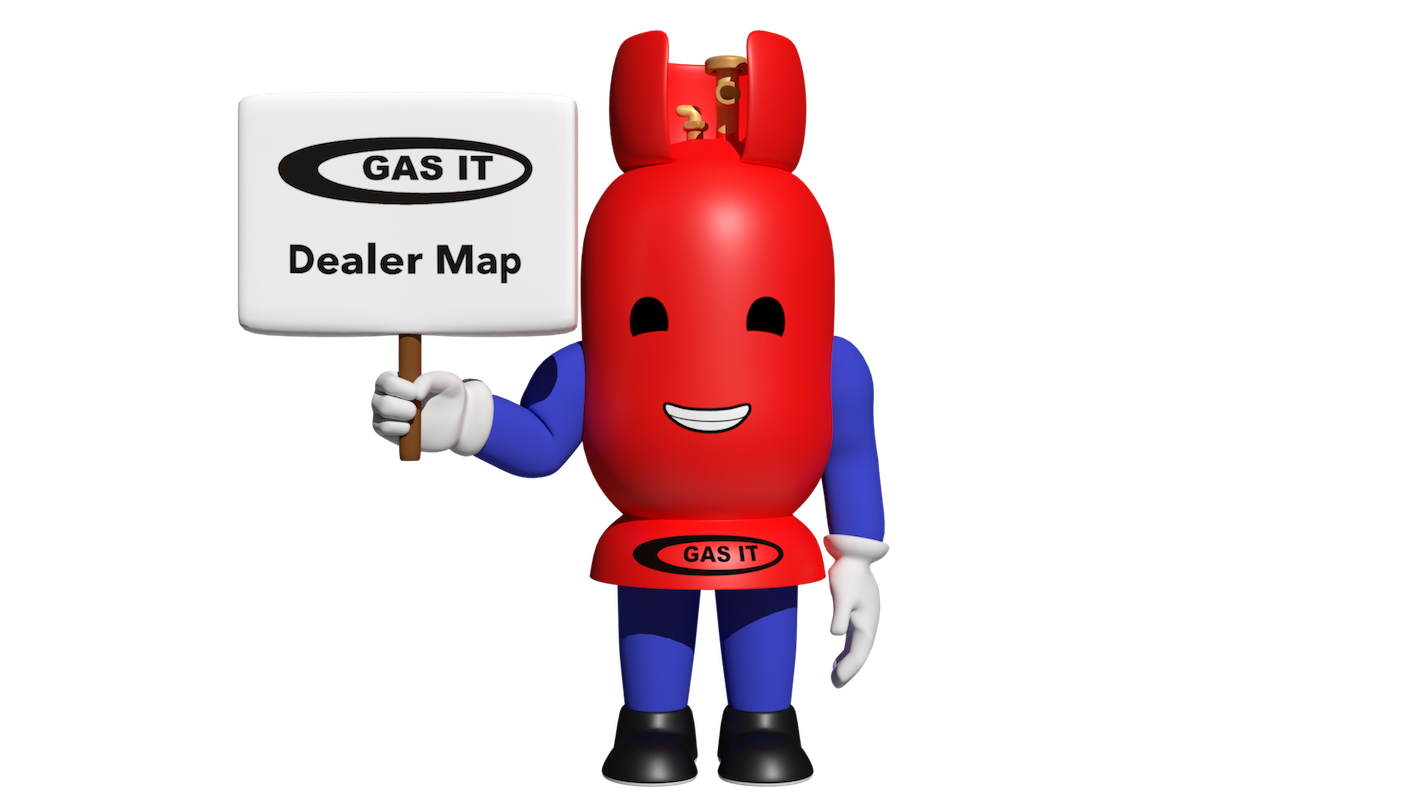 Hi, My name is 'GAS IT', I'm here to help.
Visit the map and everywhere you see 'GAS IT' is where we have an Independed GAS ITdealer who can help you. Check out the dealers full listing by clicking any 'GAS IT' image to see what services the dealer offers - which will be Sales of GAS IT products only or fitting of GAS IT tank and bottles etc
We always recommend that when you call one of the listed GAS IT Dealers here that you clearly mention you want GAS IT products. This will make sure you get the latest GAS IT special offers, our low, low prices and you receive Genuine OEM specification GAS IT products.

This GAS IT Dealer map changes regularly as our Trained Dealer Network continually grows.
Please note all GAS IT Dealers listed in this map are fully independent of LPG by Design Limited ( trading as GAS IT ) and as such we cannot accept any liability for services, sales and any work they carry out on your behalf and at your request.  We have no input or control over any products sold by them, any fitting and any service / work carried out by any companies listed in the map above or any infomration given to you verbally or via email. 
The data, contact details and customer information on this webpage and map is copyright GAS IT & LPG by Design Limited 2022  ©