Hi, I'm here to help you find your local GAS IT independent dealer who will supply you with your GAS IT products of choice.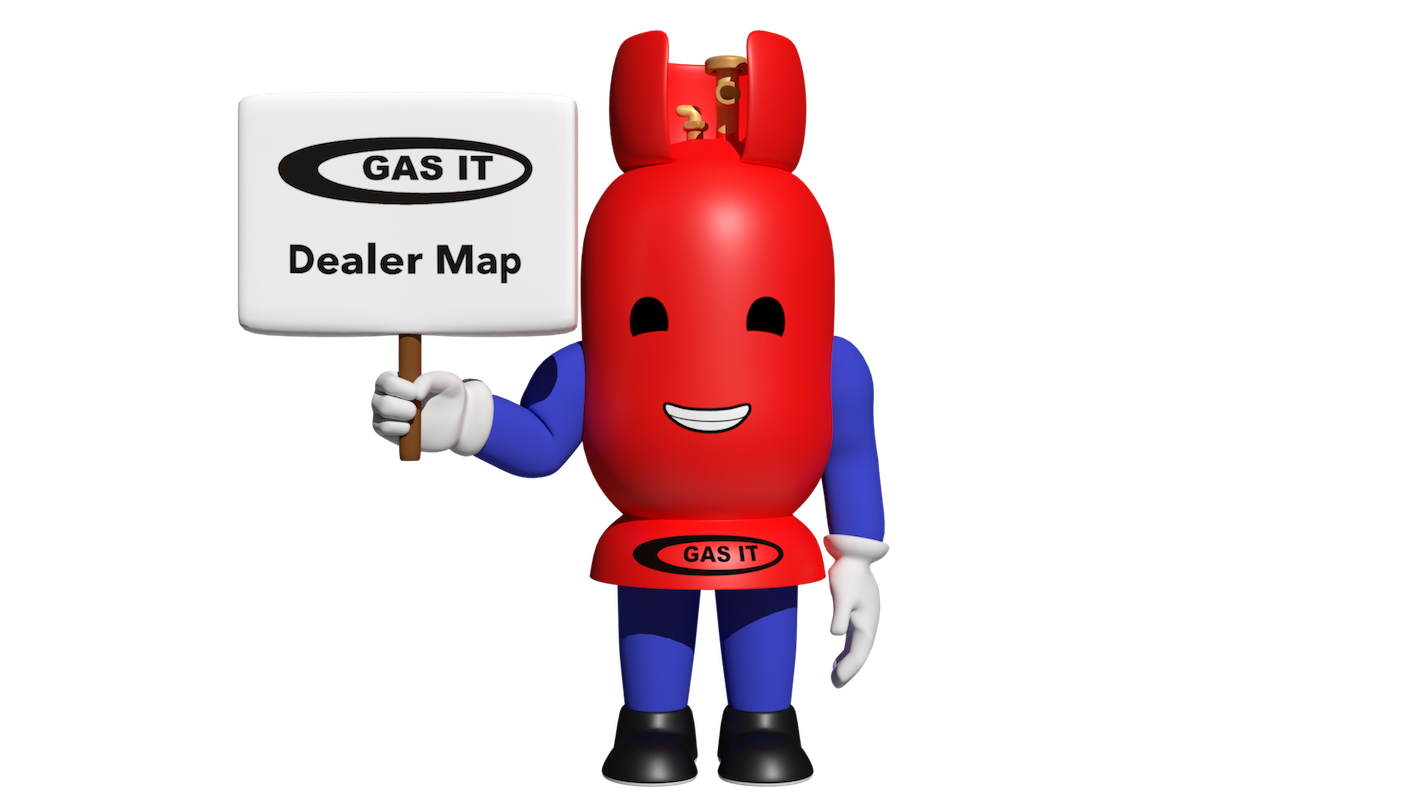 Hi, My name is 'GAS IT', I'm here to help.
 Visit your local GAS IT independent dealer for help with the supply and fitment of any GAS IT LPG product. Just click on the ' GAS IT ' map link to find your local GAS IT dealer.
 GAS IT Dealers are fully independent businesses and thus many offer other services or product not bought directly from GAS IT so please ask when calling - eg. Caravan and Motorhome servicing, LPG testing, Electrical testing, Solar Panels, satellite fitment, Towbars and many more.
 If you want to become a GAS IT equipment supplier and get free sales leads then click this link here (  Click here to access the GAS IT New Dealer Trade application document )
We always recommend that when you call one of the listed GAS IT independent Dealers you clearly mention you want GAS IT supplied products. This will make sure you get the latest GAS IT special, offers, our low, low prices and you receive Genuine OEM specification GAS IT products.

This GAS IT Dealer map changes regularly as our Trained Dealer Network continually grows.
Please note all GAS IT Dealers listed in this map are fully independent of LPG by Design Limited trading as GAS IT and as such we cannot accept any liability for services, sales and any work they carry out on your behalf and at your request.  We have no input or control over any products sold by them nor any fitting and any service / work carried out by any companies listed in the map above or any information given to you verbally or via email by them. We also cannot confirm that these dealers will be fitting any product bought directly from GAS IT and they might be using other products bought elsewhere.
The data, contact details and customer information on this webpage and map is copyright GAS IT & LPG by Design Limited 2023  ©