Do you have any questions before or after buying a GAS IT system? Well, you've come to the perfect place to get them answered.
Here at GAS IT, we have 3 easy methods of getting you the information, help and support you want 24 hours a day, 7 days a week without the actual need to call anyone.
GAS IT Online Knowledgebase
Our 24 hour a day, 7 day a week GAS IT knowledgebase is where we have many interactive answers to your questions. The GAS IT knowledgebase grows automatically by using your questions and our answers which builds the knowledge database. Just type in your question and it will suggest a list of answers that should cover what you need.
To visit our GAS IT Knowledgebase and Technical support system. Click the bottle image below.
FIND YOUR LOCAL GAS IT DEALER.
The next place to contact before buying a GAS IT system is to contact a GAS IT dealer in your area who will be more than happy to help quote for the supply and even fitment of any of the GAS IT self refillable systems or just some supply you with GAS IT LPG parts.  Your local dealer can be found here :  https://www.gasit.co.uk/gas-it-dealer-network.html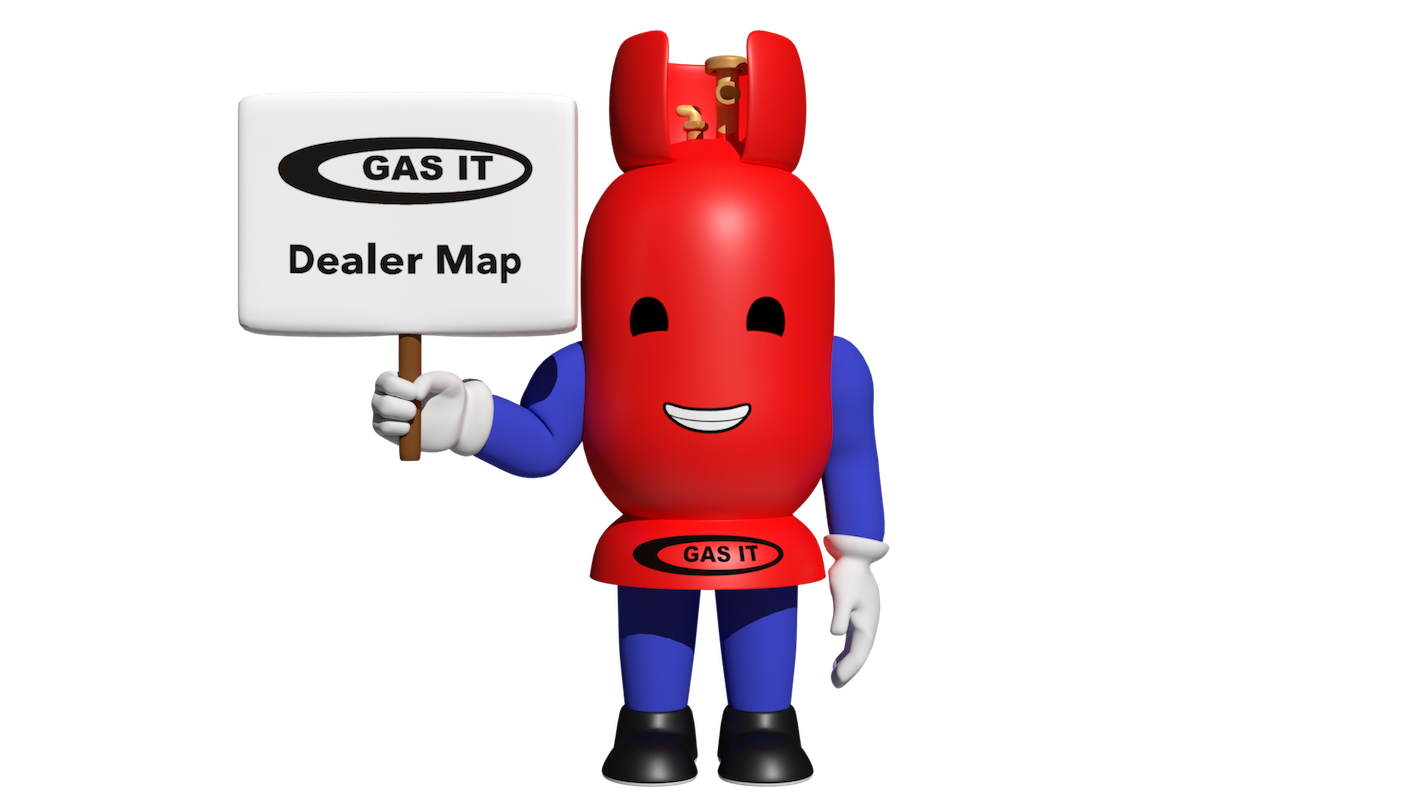 GAS IT YouTube Page
The next option before or after buying any refillable gas bottle or gas tank system is on our very popular GAS IT YouTube page. The GAS IT video's 'paint a thousand words' and cover many topics, from how to tighten up an olive to 'what do I need when ordering a GAS IT tank or gas bottle kit'. The GAS IT YouTube page is continually growing with content so it's worth popping back every now and again to see what's new.
To visit our YouTube site click Image below.
GAS IT Technical support Email
If you have exhausted the above and are unable to get the answers you need then please email the GAS IT technical team who will be only to happy to help, but please be aware that we are currently working on a small dedicated skeleton staff so emails are taking longer to answer than normally.  GAS IT technical support email is : Tech@GASIT.co.uk